Especificações
Pão cozido no vapor
1. rastreabilidade compreensiva
2. sem recheio
3.Ingre: farinha de trigo, água, leite em pó, fermento.
Pão cozido no vapor
Descrição do Produto:
| | |
| --- | --- |
| Product name | Milk steamed bread |
| Product NO | NCN001-1 |
| Product type | Quick frozen cooked food |
| Product stuffing | Without stuffing |
| Product specification | 20g/piece |
| Product packing | 1500g/bag*4bags/carton or as your requirement |
| List of ingredients | wheat flour, water, milk powder, yeast |
| Raw material | Wheat flour is selected the quality wheat in north China plain. |
| Storage and transport | Under -18 centigrade |
Método comestível:
Vapor: Não precisa descongelar, desembalar , colocar no vapor.Comido após cozinhar
7-9 minutos depois que a água estiver fervendo.
Microondas: N ot necessidade de descongelar, descompactar , colocá-lo em microondas dedicado
caixa de vapor, colocar em um pouco de água quente, comido depois de 2-3 minutos em
calor médio.
Frito: Não precisa descongelar. Desembale, coloque no frito com cuidado quando o calor do óleo,
frite até dourar.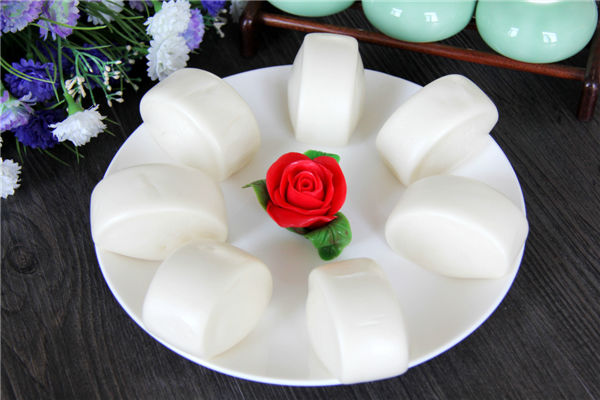 Nós exportamos principalmente para os Estados Unidos, Rússia, Europa, Japão e Coréia etc.
Se você está interessado em chinês tradicional e nosso produto, PLS entrar em contato com a gente, sua atenção em nossa empresa e comentar seria muito apreciada.
Grupo de Produto : Pão cozido no vapor